Photographers and master chefs from the department can submit their entries for this event. A theme would be set for each month (or two) and the entries are collected through microsoft forms. Once the contest ends, all the submissions are circulated through the department and the ones that get the popular vote are declared on this page.
Past Events
---
1. November-December 2020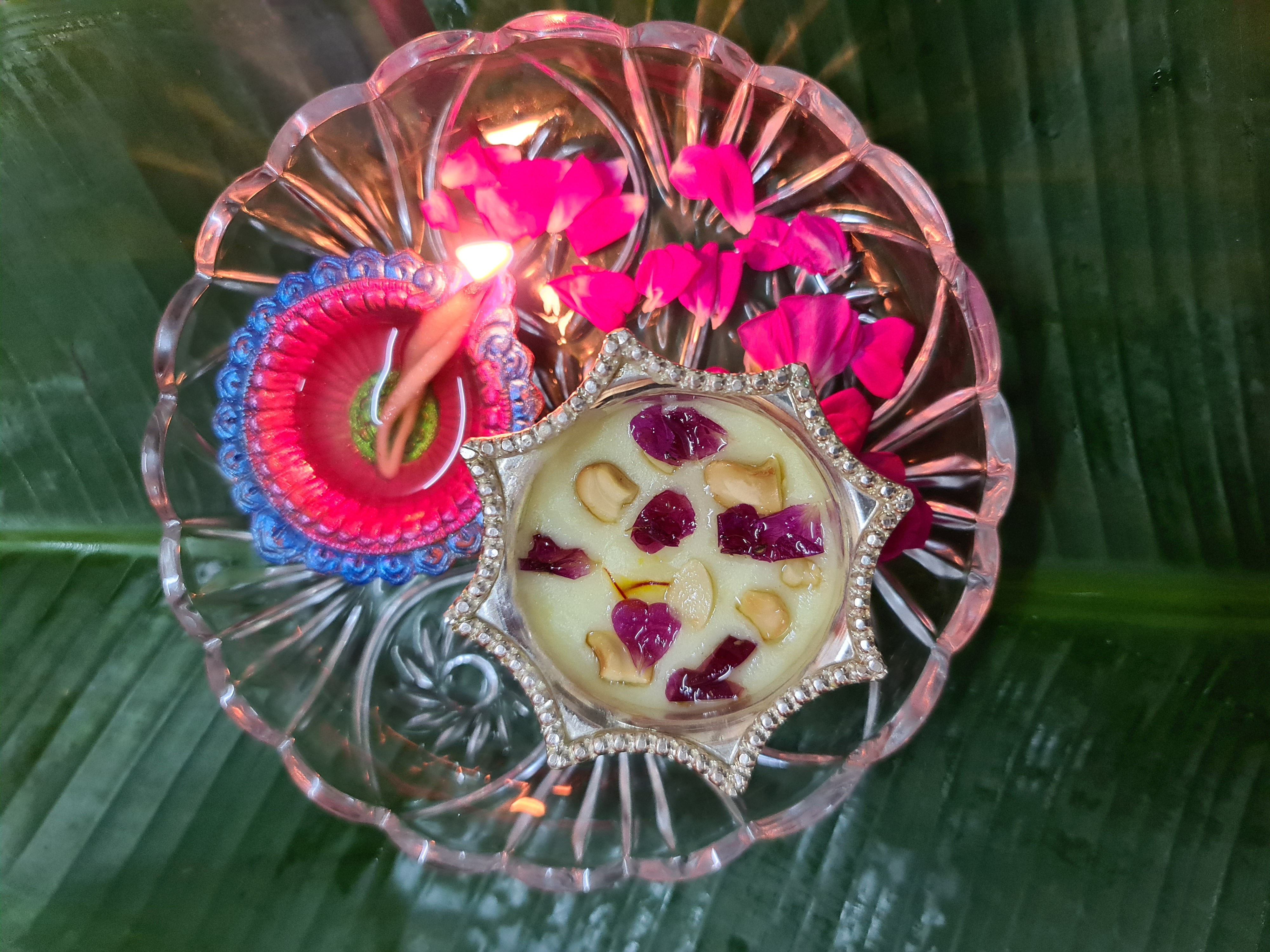 Gulabi badam phirni recipe:
Soak 20 whole badam and 4 table spoons of basmati rice separately for an hour. Peel the badam and coarsely grind soaked badam and rice together in a mixer. Boil 1 liter milk in a deep pan and condense it for 15 minutes. Add the badam and rice paste and cook under low flame for 20 minutes. Keep stirring continuously. Add 1 cup of sugar and a pinch of kesar and cook for 15 more minutes to have the phirni ready. Transfer the phirni to a serving bowl. Now on a small tawa, heat 1 table spoon of desi ghee and fry 3 table spoons of broken cashew, pista and almonds together for 2 minutes. Remove the fried nuts and add gulab petals from 1 garden fresh rose. Garnish the phirni with fried nuts and gulab. Relish this festive dish hot or chilled.
---